∞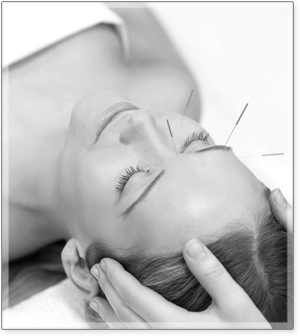 This treatment is incredibly popular in the United States and there is now a growing demand for the benefits of this natural, non-surgical procedure in the UK.
Many people and celebrities have reported benefits from this treatment including Madonna and Gwyneth Paltrow.
Cosmetic acupuncture (also known as non-surgical facelift, facial enhancement, facial revitalisation or rejuvenation) is a holistic treatment that treats your whole body in order to positively enhance your face.
This acupuncture is aimed at achieving outer beauty and inner health.
Traditional acupuncture points are utilised in order to balance the body's energy and stimulate specific points associated to your face.
Facial acupuncture aims to:
reduce in fine lines and wrinkles
create a lifting affect especially to brow and jaw line
increase collagen formation
improve skin tone
relax and decrease tension
As a consequence you will have a more youthful appearance and improved overall energy and health.
If you have any questions on cosmetic acupuncture, we may have the answers available here. If you would like to ask a different question, we welcome your input.
You can find information on treatments and prices and proceed by booking your appointment online.